1,701,978 have signed the official #FurFreeEurope petition.
We did it!
The official #FurFreeEurope petition is closed, and we successfully reached our signature goal. Now our work at the European Commission has begun to get fur farming banned.
Over 1.7 million EU Citizens like you helped us to stand up against cruel fur farms! And you can still join us in helping to change the lives of millions of animals who still need us.
START HERE
SIGN HERE
Join over 1 million EU citizens like you to help ban cruel fur farms and end the fur industry once and for all!
EUROPEAN CITIZENS' INITIATIVE
Fur farming is inherently cruel and it is widely rejected by EU citizens.
It is impossible to improve the welfare of animals on Fur Farms. Whilst no animals should live in a caged environment, the keeping of inherently wild species in cages can only be defined as abject cruelty.
The keeping and killing of animals solely for the purpose of fur production is ethically unacceptable.
It's time to BAN FUR FOR GOOD!
On May 18th, 2022, the #FurFreeEurope petition started to collect at least 1 million signatures from EU Citizens like yourself.
Over 1.7 million citizens agreed and signed! Today, the signatures are undergoing a strict validation process before being handed over to the European Commission.
What's next?
Now our work at EU level can begin thanks to this huge support. Want to stay up to date on the progress and find out how you can help? Subscribe to receive our newsletter.
We need to end the barbaric fur industry in the EU!
Scroll down to find out why now …
IT'S NOW OR NEVER TO STOP FUR FARMING IN ALL EUROPEAN COUNTRIES AND

YOUR VOICE COUNTS
Over 1.7 million EU citizens have spoken out to end fur farming! The EU must listen to our voices.
ACT NOW FOR
THE SAKE OF COMMON SENSE
#FurFreeEurope
WHY OVER 1.7 MILLION CITIZENS
SIGNED TO BAN FUR FOR GOOD
Fur farms
are cruel
Innocent animals like foxes, raccoon dogs, and minks are kept in horrific conditions. Tiny cages to barely move in, wounds left open, rotting and untreated. Some die in the cells next to their companions. The ones who survive these unbearable conditions are gassed, electrocuted, and skinned for their fur.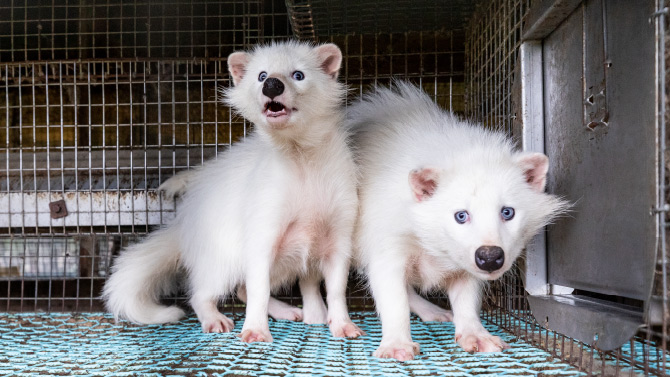 Fur is bad news
for Earth
The fur industry likes to say that "fur is natural and sustainable", but don't let them mislead you. Fur has a significant adverse environmental impact. Fur farms pollute local water bodies, soil, and air quality. The dressing and dyeing of fur involve toxic chemicals which cause land pollution. In addition, animals that escape can cause real damage to the native wildlife in the EU.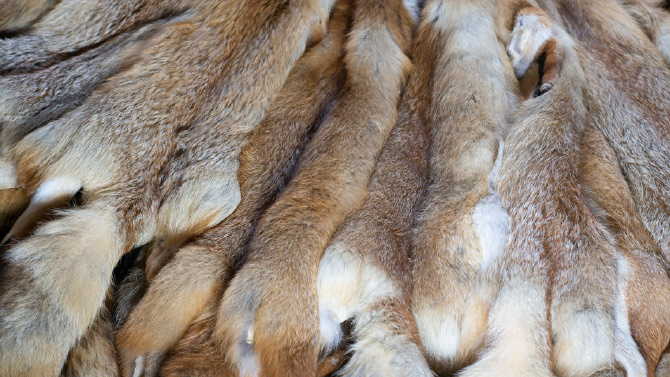 Fur is a threat
to our health
During the COVID-19 pandemic, hundreds of farms were affected by coronavirus outbreaks, and new variants have been transmitted from animals to humans. We need to avoid a public health catastrophe.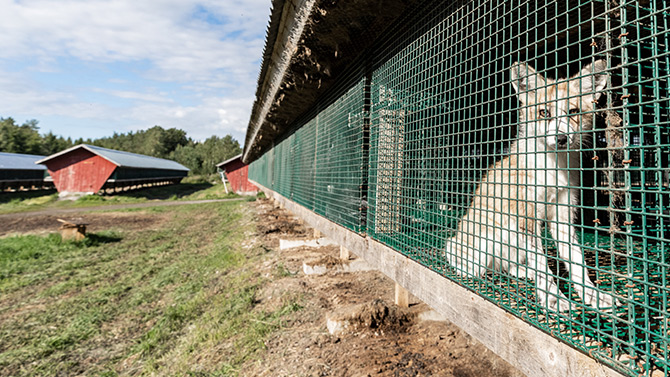 Want to know more about why we need to
BAN FUR?
Download our Facts & Figures Infographic here.
This petition is supported by 80 organisations in Europe: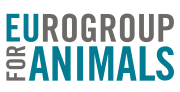 DON'T NEED TO KILL FOR A KILLER LOOK
FUR FASHION IS OUT! ARE YOU IN?
Many fashion houses and luxury brands like Prada, Gucci, and Dolce Gabbana are already fur-free. Even the international fashion magazine Elle pledged to go fur-free. What are we waiting for? With your EU citizenship, you can push to make fur fashion from cruel farms illegal in the EU. Say No to Fur.
Don't let the fur industry mislead you into supporting animal cruelty. It's time to close all fur farms and ban the sales of farmed fur in the EU!
Fur can be faking it!
The fake Faux fashion.
Fur is not only found in expensive luxury items. Often low-cost clothes like winter hats and jackets with hoods and accessories still contain real fur even when, in some cases, you think it's fake fur. That's why all fur farms need to close, and we also need a BAN on fur sales in the EU!
Join now for a #FurFreeEurope.
Join the Fur Free Movement
Michael Spitzbarth
Founder and CEO of Bleed Clothing
Germany
---
Reineke Hameleers
CEO of Eurogroup for Animals
Belgium
---
Gerald Dick
Chief Programme Officer at FOUR PAWS International
Austria
---
How your signature makes
a difference with the European
Citizens' Initiative
Together, we
REALLY have a
chance
With 1 million validated signatures, the European Commission MUST respond and take action. But! This European Citizens' Initiative will go through a strict checking. A signature is invalid if there are any typos or missing information. That's why we must collect as many signatures as possible to ensure it passes this strict validation round.
Read more about this opportunity.
Past success
means it can
REALLY work
In our previous collaboration on intensive animal farming with the European Citizens' Initiative 'End The Cage Age', we not only managed to get over one million signatures, but the European Commission passed legislation to phase out cages. This change is historic, and we did it with citizens like you!
Your data and
personal information are
REALLY safe
The European Commission has strict rules on data processing and storage. That's why when you sign the European Citizens' Initiative, you can be sure that your personal information is safe and protected. If you additionally want to join the newsletter community of FOUR PAWS International under 'Join', you can be assured we follow high-standard privacy rules. Check out our privacy policy for more information.
Want to know more about why we need to
BAN FUR?
Download our Facts & Figures Infographic here.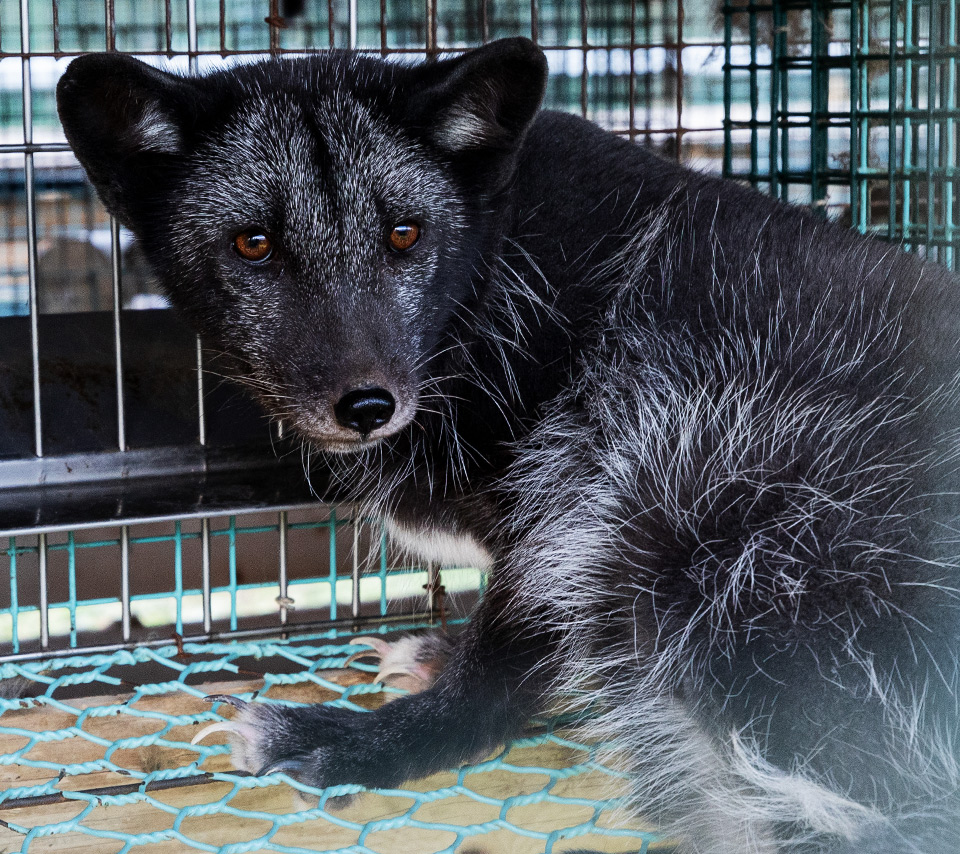 Buy a fur product, and you buy the history of suffering of millions of animals. So, what if it wasn't even an option?
Join us today and we will keep you informed on our progress for a #FurFreeEurope.

We are FOUR PAWS
Our vision is a world where humans treat animals
with respect, empathy and understanding!
Check our social media channels, or visit one of our local sites below to learn more about what we do.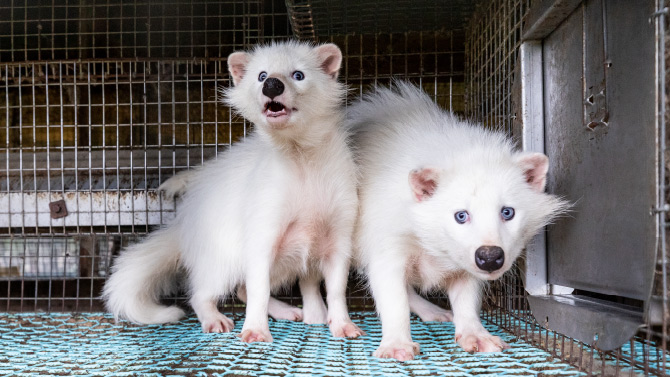 contribute to
a better world
for animals
It is your donation that enables us to actively keep campaigning for animals in need and improving animal welfare standards worldwide. Thank you in advance for making a difference!